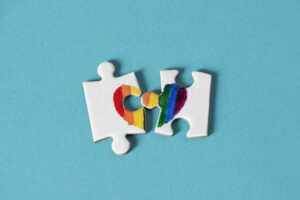 In many situations, same-sex families are now on equal footing when it comes to facing the difficulties of family law matters. Divorce laws are mainly the same for all demographics, and there are no different considerations for same sex families when it comes to divorce, spousal support and the division of assets.
Child Custody Complications
When a same-sex couple has children, however, it becomes a much more complex situation in the state of Florida. If adoption by the non-biological parent has not been formally completed, then it can be extremely difficult to establish custody and time-sharing rights. However, the law in the area of child custody and same sex marriage is continually evolving.  
The family law office of Beth M. Terry, P.A., advocates for the importance of the non-custodial parents in a child's life, and can convey that maintaining the relationship is in the child's best interests. Having served Jacksonville and surrounding Northeast Florida for more than 25+ years, Beth M. Terry, P.A., is dedicated to assisting in maintaining the cohesion of the family, even though the overall situation has changed due to divorce.
Contact the family law office of Beth M. Terry, P.A. to schedule a consultation.
DISCLAIMER:  The use of the Internet or this form for communication with the firm or any individual member of the firm does not establish an attorney-client relationship. Confidential or time-sensitive information should not be sent through this form.