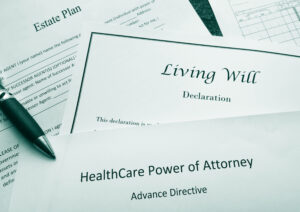 Estate planning laws, statutes and rules are based on your marital status. So, if you have had a change or are considering one, or merely wish to know how your estate may be administered, it is a good idea to speak to an attorney about your estate planning goals.
Beth M. Terry, P.A., can help you explore your estate planning options and how it affects your family. She is skilled in establishing a full array of estate planning directives and documents including:
Power of Attorney- this appoints someone else to  conduct certain business transactions, financial matters, or legal matters on your behalf.

Living Will- this document establishes what you wish regarding the continuation of your life-prolonging procedures when you are unable to communicate on your own. This requires your physicians and family to honor your desired plan when you are suffering certain conditions.

Health Care Surrogate- this legally designates another person to make medical decisions on your behalf if you are incapacitated. 

Last Will and Testament- this legally binding document ensures that the allocation of your property and estate is done in regard to your wishes after your death. If you do not have a proper will, the disposition of your estate and inheritance will be controlled by the state laws, which may not be in line with your wishes.
To ensure you have control of your decisions in any of these situations contact the Jacksonville family law office of Beth M. Terry, P.A., to schedule a consultation.
DISCLAIMER:  The use of the Internet or this form for communication with the firm or any individual member of the firm does not establish an attorney-client relationship. Confidential or time-sensitive information should not be sent through this form.