Prenuptial and Postnuptial Agreements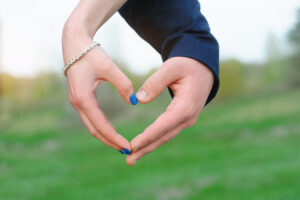 Prenuptial and postnuptial agreements do not promote divorce, but instead they provide protection and offer directives in the chance of divorce or one spouse passing away before the other. They can help provide the peace of mind that you will maintain stability financially, protection from each other's debt, and identify in advance how property and assets would be divided. Prenuptial agreements are documents agreed on prior to the marriage, as opposed to the postnuptial agreement that are documents agreed on after the couple is already married.
The Jacksonville family law office of Beth M. Terry, P.A. has served Northeast Florida for 25+ years in the drafting of prenuptial and postnuptial agreements.
Divorce can be particularly complex, and people who might especially benefit from a pre or postnuptial agreement include:
Business owners

Those previously married

Spouses with children from a previous marriage

Those with significant assets kept separate from the marriage property

Those who are involved in family businesses or real property holdings, or have significant family wealth
It is important to note that neither prenuptial nor postnuptial agreements can legally direct child custody or child support. The courts settle these matters separately in the best interest of the child.
Contact the family law office of Beth M. Terry, P.A., today to discuss how she can assist you with your prenuptial or postnuptial agreements today.
DISCLAIMER:  The use of the Internet or this form for communication with the firm or any individual member of the firm does not establish an attorney-client relationship. Confidential or time-sensitive information should not be sent through this form.