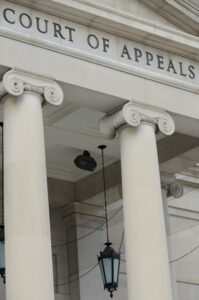 In the court system, evidence may be overlooked, application of the law may be in error, and other factors may affect the court's rulings. In these cases where you have lost a lawsuit or a particular issue in a lawsuit, Beth M. Terry can help you explore your options through an appeal or other post-judgment procedures.
The opportunity for any type of appeal exists for only a short time, just 30 days or less so it is important to act quickly after an unfavorable ruling.  Some issues require action within 15 days to preserve the right to appeal.  Beth M. Terry regularly handles appeals and has extensive knowledge of the ways an appeal differs from a trial. She has also litigated many appeals in several Florida district courts, covering a variety of legal issues, with an emphasis in family law decisions. Beth M. Terry draws on her prior work experience in the court system, where she assisted in drafting opinions in appeals of administrative and county court decisions, to provide effective representation throughout the appellate process.
Having a family law attorney with extensive knowledge of appellate litigation is important, not only for appellate proceedings, but also in handling the trial court litigation in order to present the evidence and issues to ensure an appeal can be a viable option, if needed.  
Furthermore, the "appeal process" may also occur in the family law trial court proceedings.  Family law matters routinely use general magistrates who hear and determine the issues. A magistrate's recommended rulings can be challenged by an appeal to the judge on the case. This process, known as exceptions to the magistrate's report, must be initiated within 10 days of a magistrate's report and recommendations.
Filing an appeal needs to be done in a timely manner, so if you have an unfavorable family law court ruling that you would like to discuss and know your options, then contact the law office of Beth M. Terry, P.A., today.
DISCLAIMER:  The use of the Internet or this form for communication with the firm or any individual member of the firm does not establish an attorney-client relationship. Confidential or time-sensitive information should not be sent through this form.