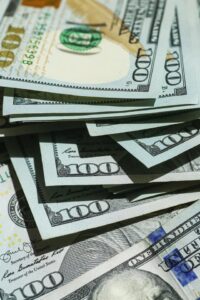 The more substantial one's assets, the more complex a divorce can be. With various property and assets that have been accrued throughout a marriage, the more complicated the division of property may become as well. Jacksonville divorce attorney, Beth M. Terry, P.A., can help you through the process and ensure you are in the best possible financial position as you move on from the divorce.
It is essential to have an attorney who recognizes not only the importance of financial security, but can also help you show and value your contributions to the marriage. The family law office of Beth M. Terry, P.A., goes to great lengths to safeguard the interests of her clients in Jacksonville and surrounding Northeast Florida whether they are partially or fully responsible for the marital wealth.
By collaborating with other experienced professionals such as financial planners, accountants, appraisers, and business valuation experts to take a comprehensive approach towards asset division.
Beth M. Terry, P.A., is skilled in the complexities of high net worth divorces and the division of numerous properties and assets. Beth's experience includes resolutions in the division of assets such as-
Retirement accounts, 401(k), military and other pensions and QDROs

Stock Options

Investment properties / Vacation homes

Family-owned businesses

Business interests

High value personal property, such as antiques, jewelry, collector items
To keep the cost of litigation as low as possible, the family law office of Beth M. Terry, P.A., always seeks a fair and prevailing settlement through alternative resolution processes first. If an out of court division of assets cannot be made, Beth will utilize her valuable trial experience to represent her clients in the courtroom, ensuring their financial interests are protected.
DISCLAIMER:  The use of the Internet or this form for communication with the firm or any individual member of the firm does not establish an attorney-client relationship. Confidential or time-sensitive information should not be sent through this form.