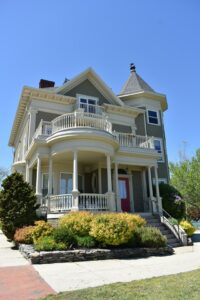 No matter how long of a marriage, it is important to protect your assets when it comes to property division. During the marriage, you accumulate property, assets, and debts that are considered marital property. Additionally, increases in value of premarital assets may also be included in the marital property to be divided.
During the divorce process, the marital property is divided between the spouses and has the potential to cause some added discord, especially when significant assets, wealth, and  businesses are divided. The law office of Beth M. Terry, P.A. will secure the best possible outcome on your behalf and has experience for 25+ years handling complex property divisions. Her experience assists in identifying if one party is hiding assets or undervaluing assets, and will ensure that the true value of all financial components are exposed in negotiations.
Along with highly complex cases, Beth M. Terry can also handle the division of:
Real estate/property

Marital homes

Bank accounts

Retirement Plans / Qualified Domestic Relations Order (QDROs)

Liabilities and Debts

Increased value in premarital or nonmarital property

Personal property such as artwork or family heirlooms
Although courts in Florida generally try to divide the marital assets as evenly as possible, there are also considerations that can favor one side. For example, in the case of a spouse having a marital affair or gambling where marital assets are dissipated or wasted, you may be entitled to an unequal division of the remaining marital assets.
In these cases a skilled family law attorney on your side is essential to protect what you have through negotiating and if necessary, litigating to keep control of your property. Contact the Jacksonville family law office of Beth M. Terry today to schedule a consultation.
DISCLAIMER:  The use of the Internet or this form for communication with the firm or any individual member of the firm does not establish an attorney-client relationship. Confidential or time-sensitive information should not be sent through this form.